The SE Fluidics System

BSI offers solutions for cost-effective scale-up technology for in vitro production of plant propagules such as somatic embryogenesis (SE)-derived plants in trees and crops. The full range of technologies from multiplication and mature embryo production in bioreactors to automated embryo harvesting and planting systems are offered.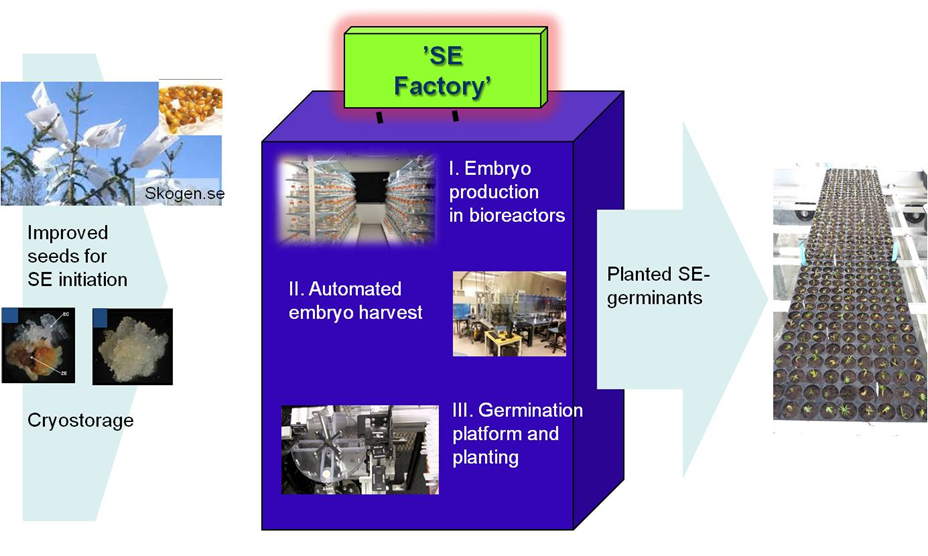 Picture from: Egertsdotter, U., Plant physiological and genetical aspects of the somatic embryogenesis process in conifers. 2018. Scandinavian J. Forest Resources doi.org./10.1080/02827581.2018.144.
Traditional in vitro methods based on solid medium and manual handling of the embryos and propagules are tedious and only effective for low production quantities. For large-scale production in the millions of plants per year, a cost-effective process requires automation. The key requirement for successful large-scale clonal propagation (from SE or other in vitro methods) is to be cost-effective so that the plants are produced at competitive cost compared to conventional plant production.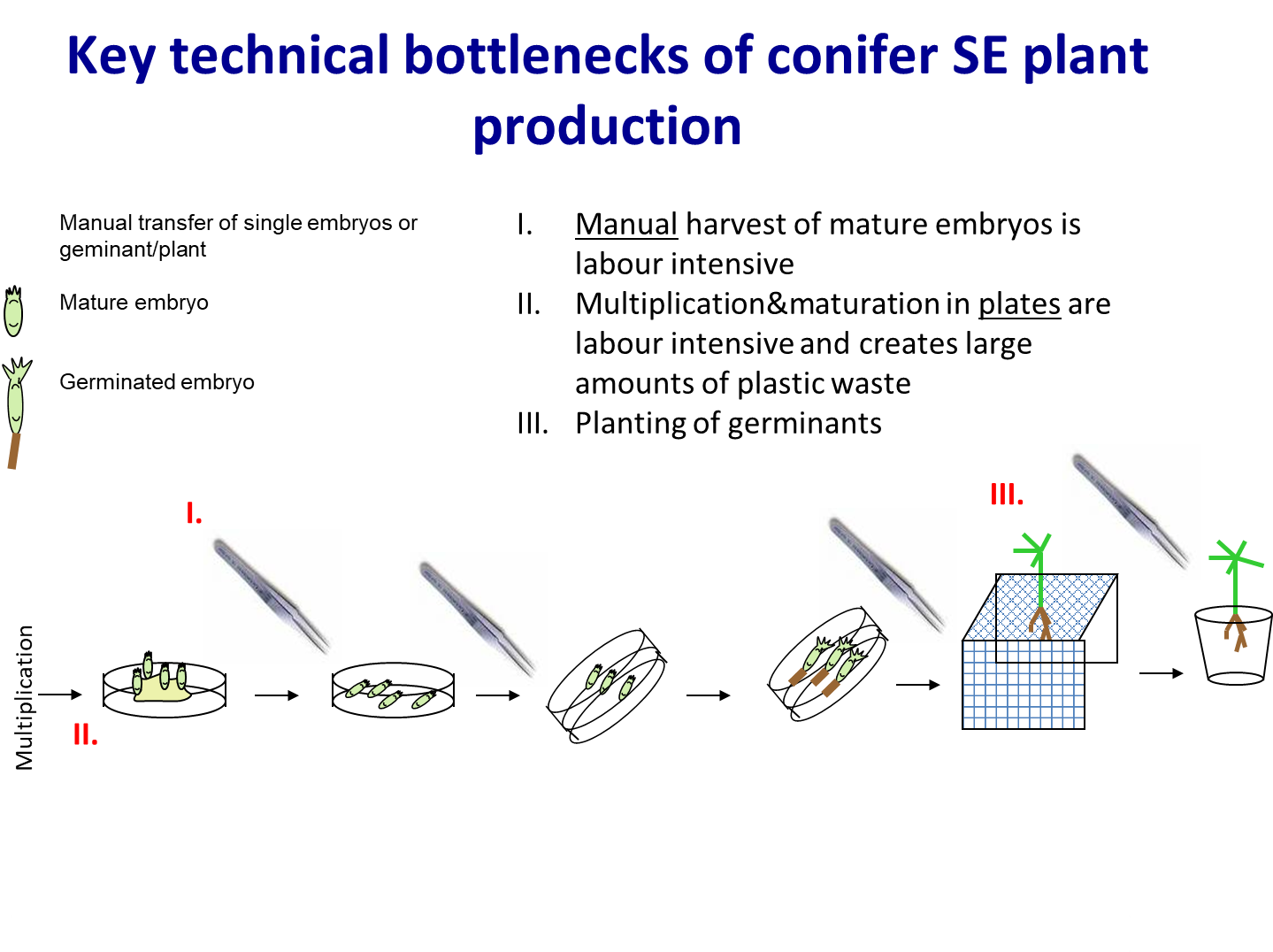 The SE Fluidics concept is an innovative approach for process automation where the embryos are extracted from the bioreactor, singulated, sorted and deposited on the desired substrate. BSI has built several experimental and pilot facilities based on this concept. The Plug-Removal, regulator, multiplexing and other components for large-scale production are technologies developed and patented by BSI.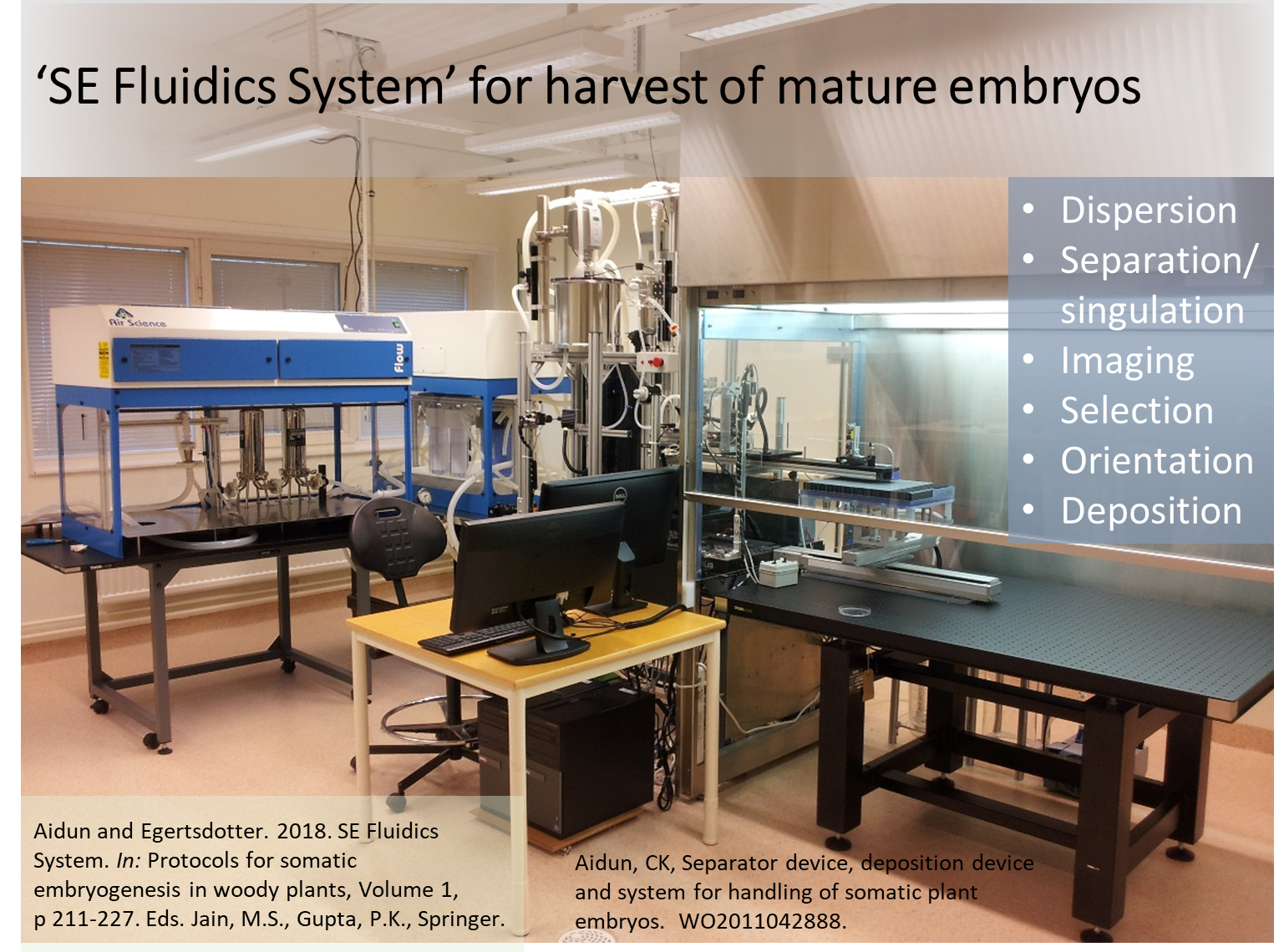 R&D SE Fluidics system for harvest of conifer somatic embryos at the Swedish University for Agricultural Sciences
The innovative concept based on fluidics-based automation technology has revolutionized SE clonal plant production. BSI, with over 10 years of experience, is at the forefront of development and implementation of fluidics-based automation technologies.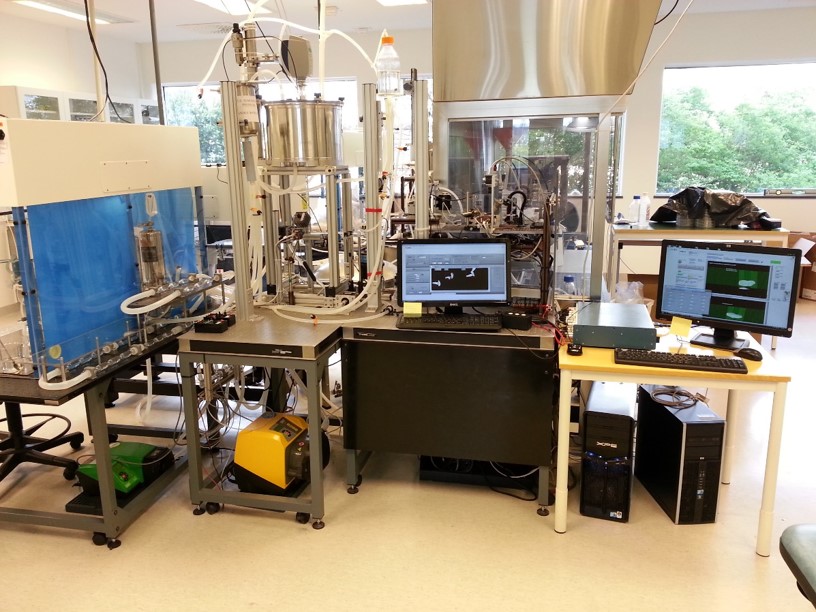 Pilot commercial SE Fluidics system for harvest of conifer somatic embryos at SweTree Technologies AB, Uppsala, Sweden